Chris Bailey Sets Impressive Split Time in USA 4×400 Relay Victory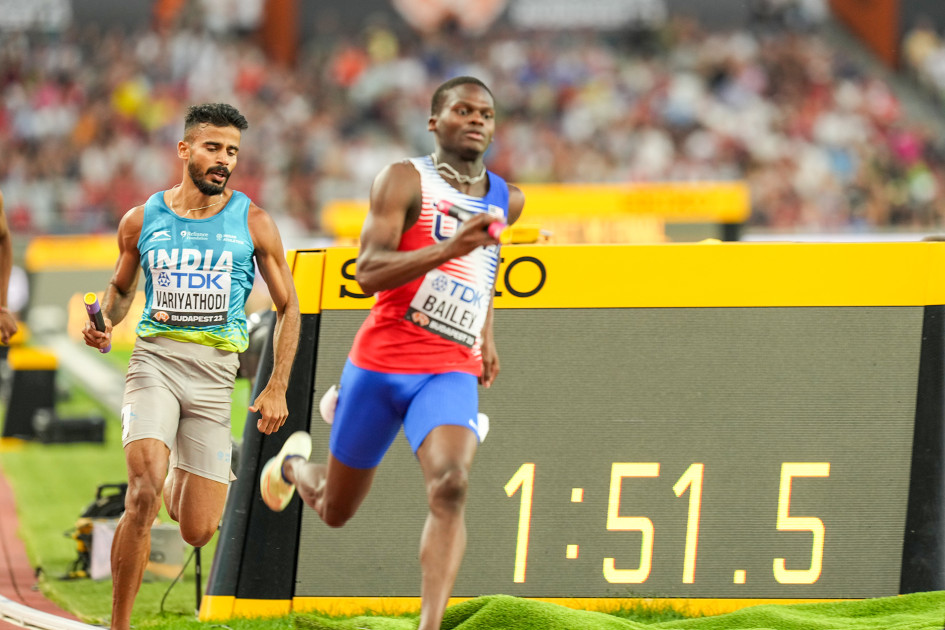 Key points:
Chris Bailey ran the fastest split in the United States 4 x 400 relay
The United States team won their heat in 2:58.47
Nickisha Pryce and Amber Anning impressed in the women's relay
Chris Bailey showcased his sprinting skills as he ran the third leg of the United States 4 x 400 relay at the National Athletics Center in Budapest, Hungary. Bailey posted the fastest split among the American runners, recording a time of 44.31. The U.S. team won their heat, defeating India with a time of 2:58.47, securing a spot in the final. Bailey highlighted the team's goal of maintaining their dominance in the world of relay racing. In the women's relay, Razorbacks teammates Nickisha Pryce and Rosey Effiong also had impressive performances for Jamaica and the United States, respectively. Pryce helped Jamaica win their heat with a world-leading time of 3:22.74, while Effiong ran a strong leg for the American team.
Read more at Arkansas Razorbacks