Rice Football Dominates Texas Southern, Quarterback JT Daniels Throws Four Touchdown Passes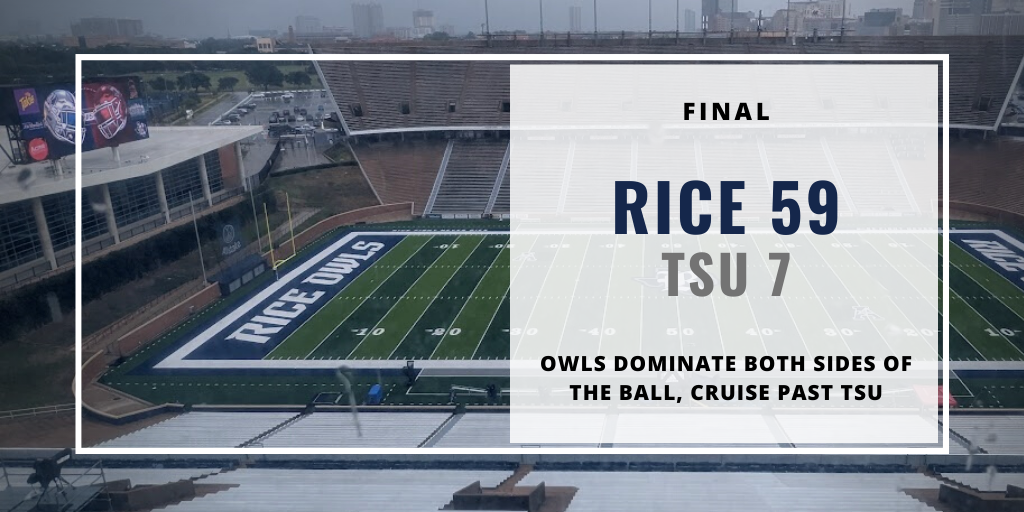 Key points:
Rice Football cruises to a victory against Texas Southern in a dominant performance
Quarterback JT Daniels shines with four touchdown passes
Rice's defense asserts its dominance, holding Texas Southern to minimal yardage
Rice football dominated their game against Texas Southern, securing a 42-7 victory and improving their season record to 2-1. Their defense set the tone early with a turnover on the first play, while the offense displayed an impressive performance, led by quarterback JT Daniels who threw four touchdown passes. The Owls' defense stifled Texas Southern, allowing minimal yardage and shutting them down on crucial plays. Rice's strong showing reaffirmed their standing as a force to be reckoned with this season.
Read more at The Roost