Deandre Kerr's Goal Propels Toronto FC to Victory Against Vancouver Whitecaps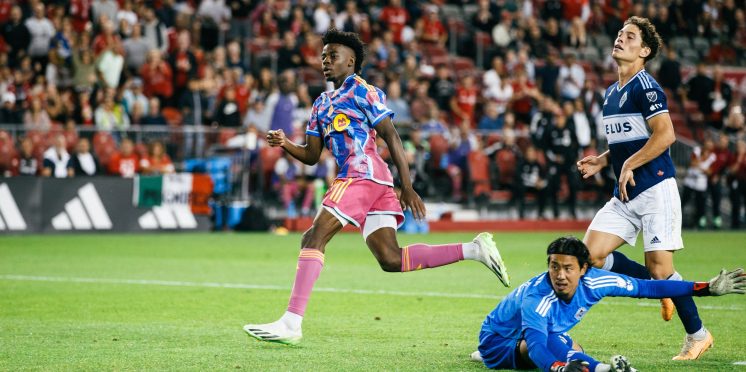 Key points:
Toronto FC's Deandre Kerr scores a goal in a game against Vancouver Whitecaps
The goal came from a quick counterattack
Kerr deserves a shot at the striker position for the rest of the season
Toronto FC's Deandre Kerr showcased his skills and scoring ability in their recent match against the Vancouver Whitecaps. Despite Toronto FC's struggles this season, Kerr's performance has been a bright spot for the team. The goal came as a result of a quick counterattack and a series of mistakes from the Whitecaps. Kerr's consistent goal-scoring form has earned him a place as the team's top striker. However, with the arrival of new signing Prince Owusu, Kerr's playing time may be limited in the remaining matches. Toronto FC will face Inter Miami CF next.
Read more at wakingthered.com