Julio Rodríguez's Power Hitting Shines in Impressive Second Half Surge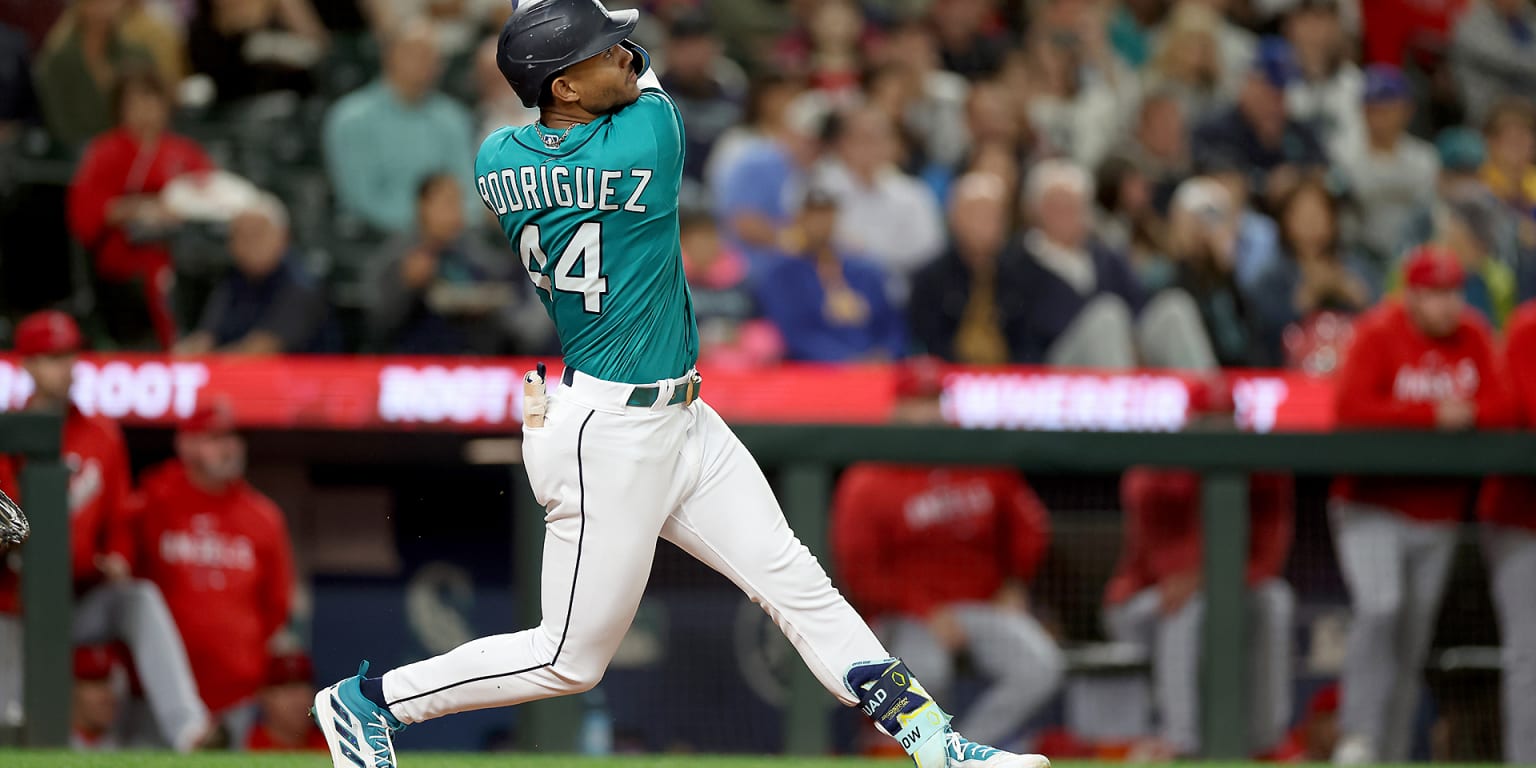 Key points:
Julio Rodríguez's power hitting is on full display this season
He has become a dangerous hitter to all fields
Rodríguez's surge in the second half puts him in the MVP conversation
Seattle Mariners' young star Julio Rodríguez has become a force to be reckoned with in the MVP race, thanks to his newfound power to the opposite field. Rodríguez's ability to hit home runs to right field has added a new dimension to his game, making him a dangerous hitter no matter where he hits the ball. He has doubled his opposite-field home run total from the previous year and has also increased his opposite-field extra-base hits. Rodríguez's success can be attributed to his approach of staying through the middle and using his strong hands to drive pitches to right field.
Read more at MLB.com