New England Patriots Frustrated by 24-17 Loss to Miami Dolphins in Week 2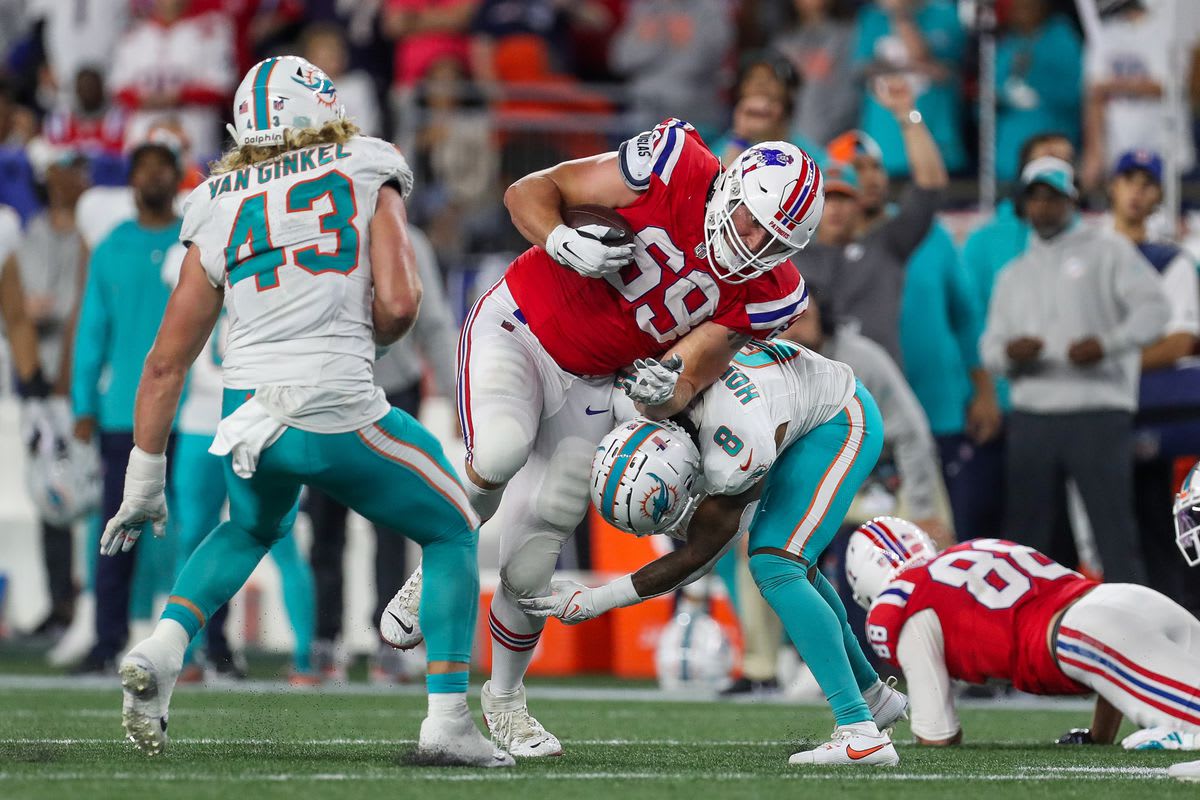 Key points:
The New England Patriots lost 24-17 to the Miami Dolphins in Week 2 at Gillette Stadium.
Quarterback Mac Jones showed promise but also made some costly mistakes.
The Patriots' offensive line struggled to protect Jones and open up running lanes.
The New England Patriots analyze their performance in their 24-17 loss to the Miami Dolphins. Quarterback Mac Jones had a mixed performance, facing pressure and making some ill-timed throws. The Patriots' running game struggled due to the offensive line's struggles. Wide receivers failed to make an impact, and the tight ends were the most consistent group. On the defensive side, the Patriots struggled to defend the run and had issues with tackling. The cornerbacks held their own against a dangerous Dolphins receiving corps, and the safeties did an adequate job defending the middle of the field. Special teams earned praise for a blocked field goal. The Patriots will face the New York Jets in their next game.
Read more at si.com