Ohio State QB Kyle McCord Impresses in Debut, Setting Stage for Notre Dame Showdown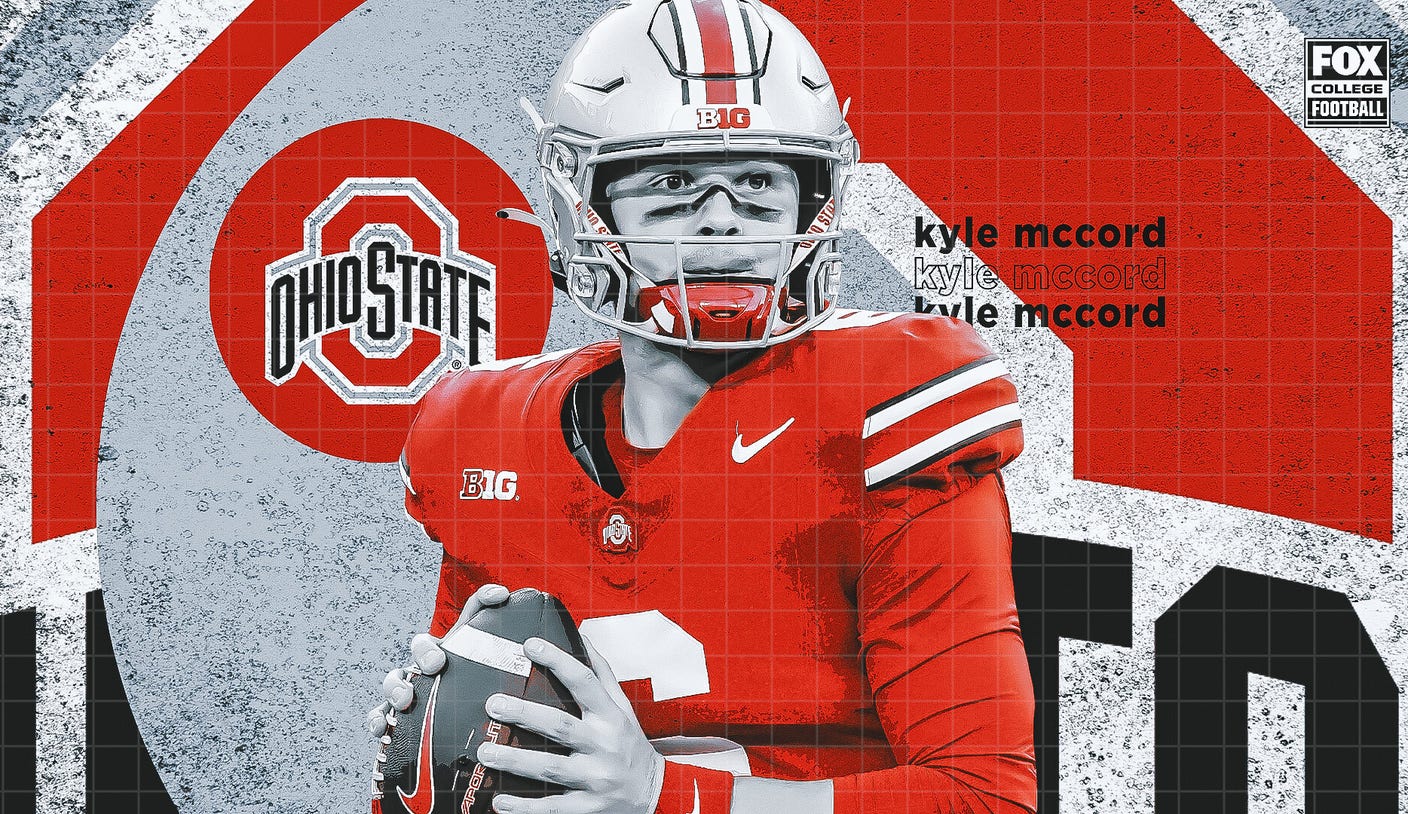 Key points:
Ohio State QB Kyle McCord named the starter and had a strong performance in his first game
Upcoming game against Notre Dame will be a big test for McCord
A good performance could solidify Ohio State's place among the top teams
Ohio State's quarterback Kyle McCord is preparing for a big test as he leads the Buckeyes into a top-10 clash with Notre Dame. After being named the team's starter, McCord had an impressive performance in a dominant win over Western Kentucky. However, facing Notre Dame's veteran defense will be his toughest challenge yet. McCord, who backed up C.J. Stroud last season, has shown growth week by week and will rely on his connection with star receiver Marvin Harrison Jr. to make plays against the stout Irish defense. A strong performance in this game could solidify Ohio State's position as a top 10 team and further establish McCord as the Buckeyes' next star quarterback.
Read more at FOX Sports