Raiders' Crucial Mistakes and Defensive Struggles Lead to Lopsided Loss to Bills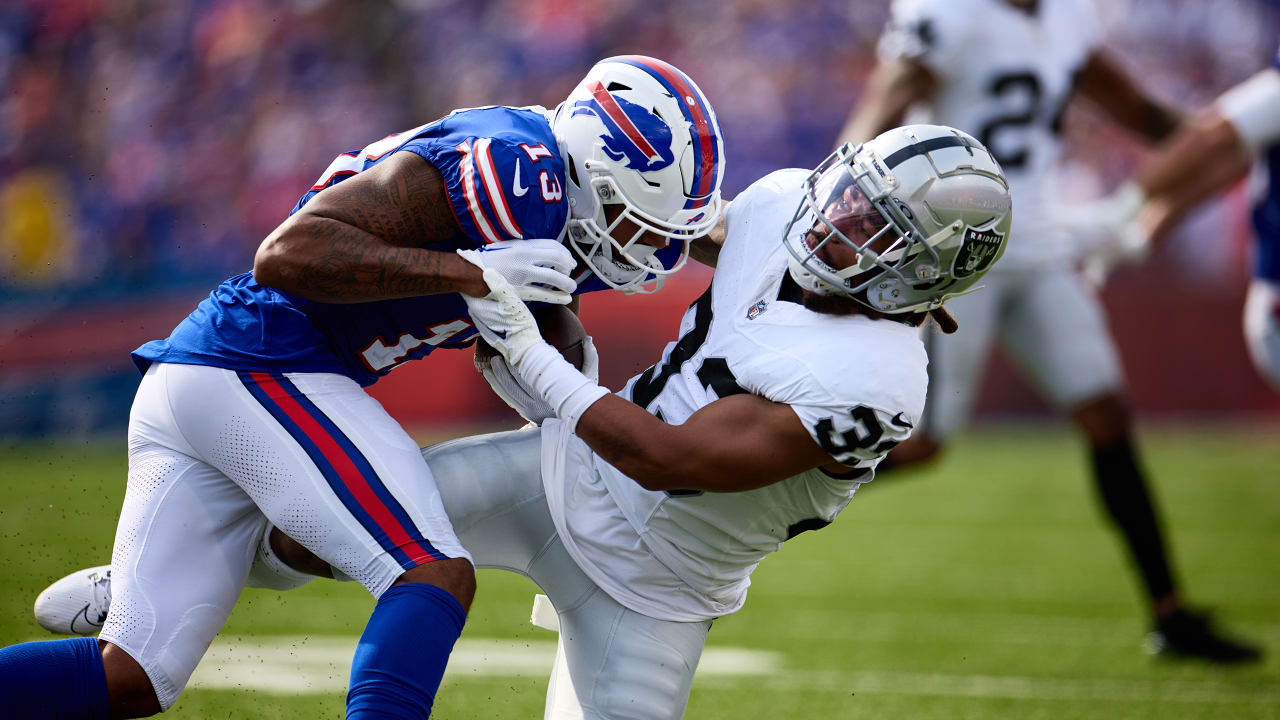 Key points:
The Raiders committed crucial mistakes, including turnovers and penalties, leading to their lopsided loss to the Bills
Josh Jacobs was kept under wraps by the Bills' defense, contributing to the Raiders' offensive struggles
The Raiders' defense struggled to contain Josh Allen and the Bills' offense, allowing both a strong passing and rushing game
Bucky Brooks offers his observations on the Las Vegas Raiders' Week 2 loss to the Buffalo Bills. He highlights the Raiders' mistakes and turnovers as major factors in their defeat. Additionally, Brooks discusses the struggles of running back Josh Jacobs, who was unable to find success against a strong Bills defense. He also critiques the Raiders' defense for their inability to stop the Bills' offense, both through the air and on the ground. Overall, Brooks emphasizes the need for the Raiders to clean up their mistakes and improve in various areas to bounce back in the next game.
Read more at Las Vegas Raiders