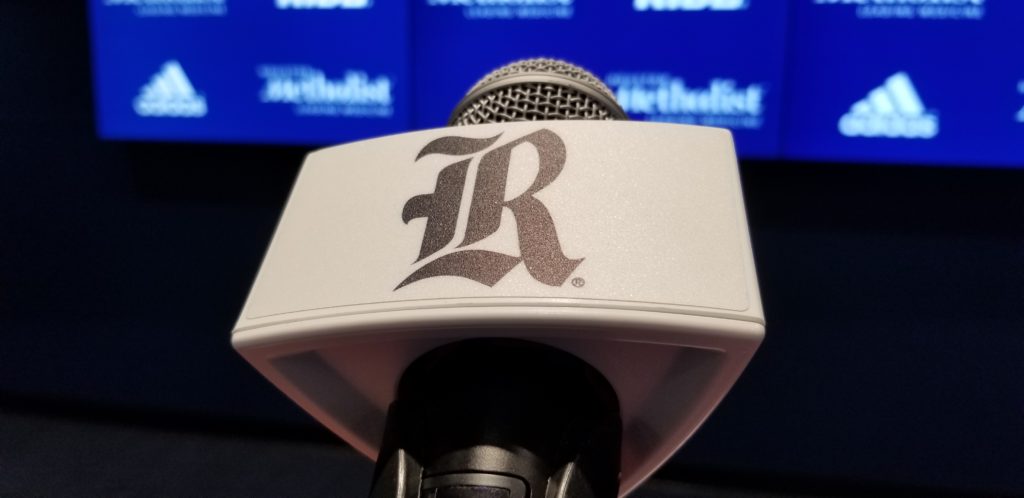 Rice Football Head Coach and Players Discuss Upcoming Matchup with South Florida in Press Conference
Key points:
Rice football head coach and players discuss their upcoming matchup with South Florida in a press conference
The team shares their preparation for the game and the importance of handling South Florida's tempo on offense
Safety Gabe Taylor reflects on returning to Raymond James Stadium and remembering his brother, Sean Taylor
Rice football head coach Mike Bloomgren and players spoke at a press conference ahead of their matchup with South Florida. Bloomgren praised the quality and confidence of USF's performance against Alabama, highlighting their defense and offensive opportunities. He emphasized the importance of tempo and effort in the game and expressed confidence in the team's defense and offense. Additionally, safety Gabe Taylor shared his memories of playing at Raymond James Stadium. The depth chart remains unchanged, with hopes of some players being available for the upcoming game.
Read more at The Roost
The summary of the linked article was generated with the assistance of artificial intelligence technology from OpenAI