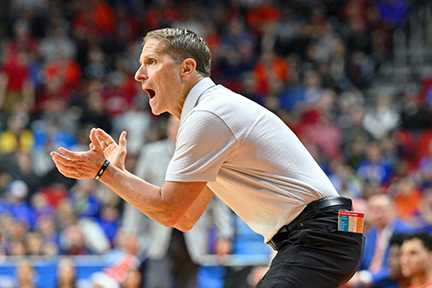 Arkansas Razorbacks basketball program excelling in September recruiting
Key points:
Arkansas Razorbacks basketball program attracting top high school recruits in September
Recent commitments and visits from highly ranked prospects in multiple classes
Coach Eric Musselman's success in recruiting both high schoolers and transfers
Arkansas coach Eric Musselman is attracting elite high school recruits to the Razorbacks' basketball program, in addition to adding transfers for depth and experience. Musselman's unconventional approach, combined with his NBA pedigree, has brought the team close to achieving success in the past 24 years. Throughout September, the Razorbacks have hosted several top recruits from the next three high school classes, with even more visits expected in October. The article also highlights some of the standout recruits who have visited the campus, including Jalen Shelley, Isaiah Elohim, BJ Davis-Ray, Malachi Moreno, Terrion Burgess, Jai Hayes, LaDaryl Robinson, Aidan Chronister, and Jacob Lanier.
Read more at si.com