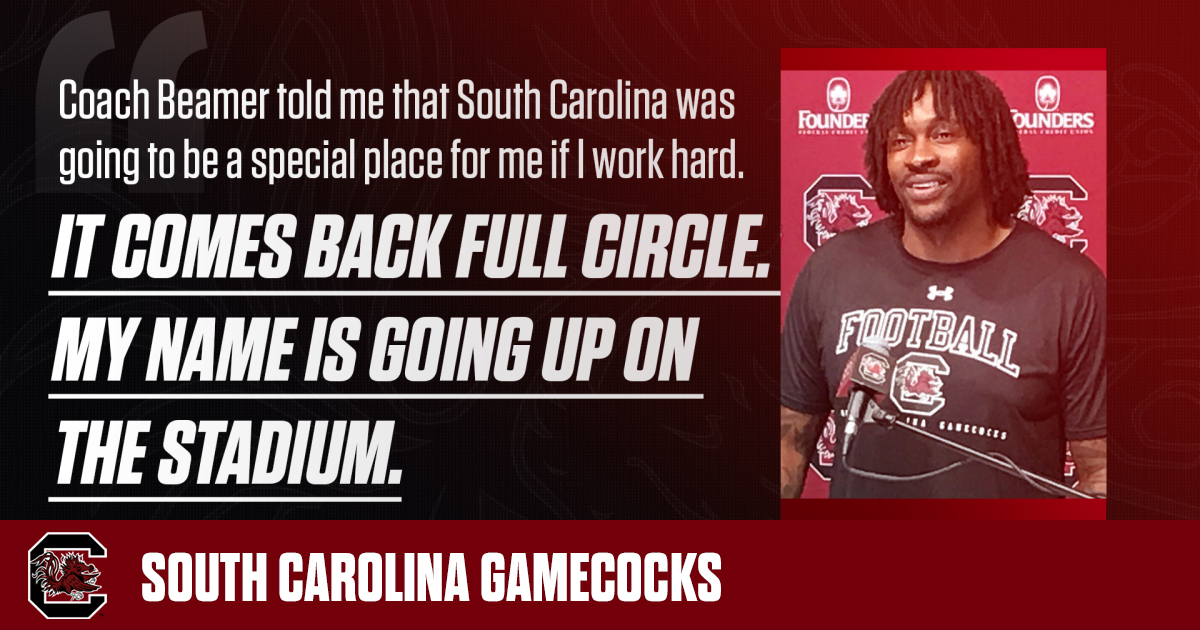 Alshon Jeffery's Jersey to be Retired at Williams-Brice Stadium: A Career of Excellence
Key points:
Alshon Jeffery's jersey will be retired at Williams-Brice Stadium
Jeffery expressed his gratitude and excitement for the ceremony
The article highlights Jeffery's career at South Carolina and in the NFL
Former NFL Pro Bowler and South Carolina All-America wide receiver Alshon Jeffery is excited and emotional as he awaits the retirement of his jersey. Jeffery, who played for the South Carolina Gamecocks from 2009-2011, will have his name and number displayed at Williams-Brice Stadium during the game against Mississippi State. Head coach Shane Beamer, who recruited Jeffery, expresses his pride and gratitude for the player's accomplishments. Jeffery's impressive stats and memorable moments on the field, as well as his positive experiences off the field, are highlighted. Jeffery went on to have a successful NFL career with the Chicago Bears and Philadelphia Eagles, earning him a spot on the Bears' list of top 100 players in franchise history.
Read more at University of South Carolina Athletics
The summary of the linked article was generated with the assistance of artificial intelligence technology from OpenAI