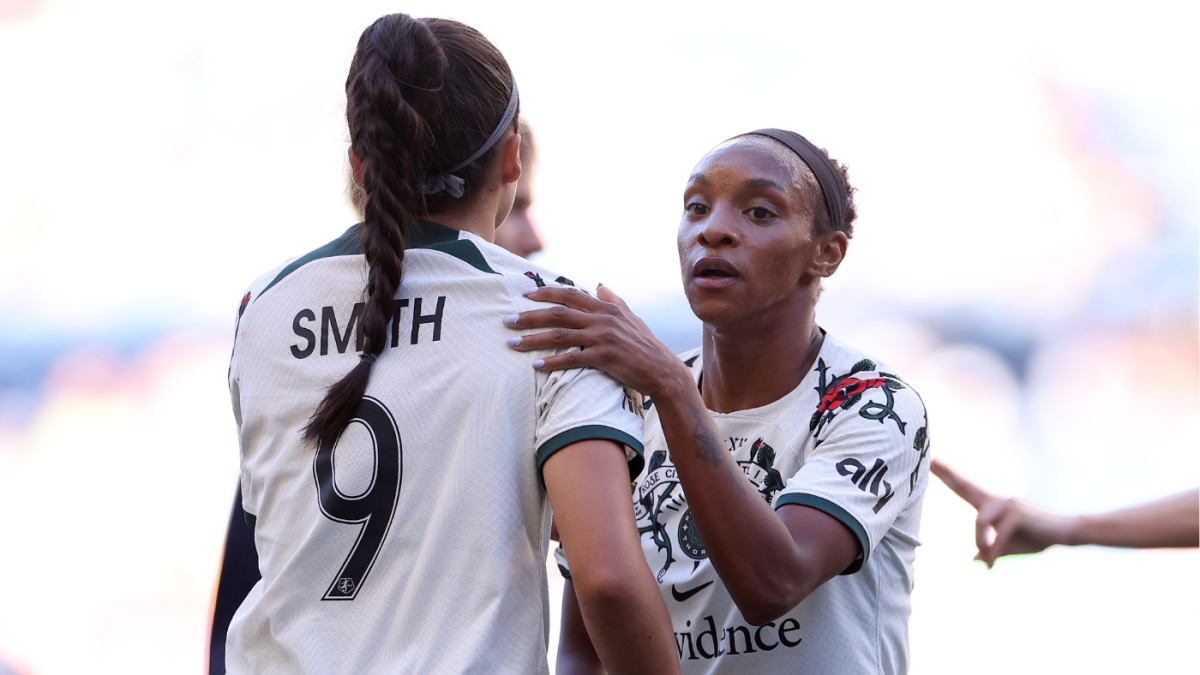 NWSL Playoff Race Intensifies with Portland Thorns in First Place
Key points:
The NWSL playoff race is highly competitive, with all 12 teams still in contention.
The Portland Thorns are currently in first place, but the race for the NWSL Shield is tight.
Key matchups to watch include Portland Thorns vs. San Diego Wave FC.
With just three games left in the NWSL regular season, the playoff race is heating up. The top six teams will make it to the playoffs, with the top-ranked team winning the NWSL Shield. Experts are divided on their playoff picks, but the Portland Thorns are favored to win the Shield. This weekend's most important matches include the clash between the Thorns and the San Diego Wave for the top spot, as well as a crucial game between OL Reign and the North Carolina Courage. Fans can catch all the action on Paramount+ and CBS Sports Golazo Network.
Read more at CBSSports.com
The summary of the linked article was generated with the assistance of artificial intelligence technology from OpenAI