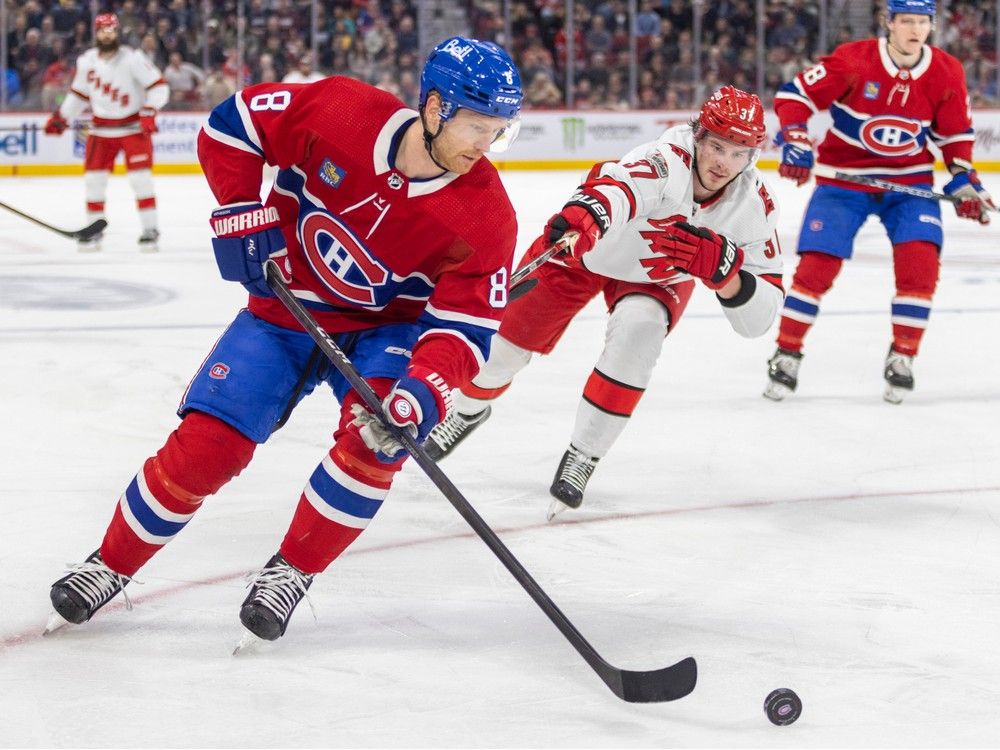 Montreal Canadiens and Montreal Alouettes: Uniting the Two Solitudes of Montreal
Key points:
Montreal Canadiens and Montreal Alouettes can bring together the two solitudes of Montreal.
Mike Matheson, who played both hockey and football as a youngster, reflects on his favorite players from both teams.
The recent success of the Alouettes in winning the Grey Cup demonstrates the passion and unity that sports can bring to the province of Quebec.
Two Montreal sports teams, the Canadiens and the Alouettes, are uniting the city's two solitudes. Bilingual athlete Mike Matheson, who played hockey and football, is a prime example of bridging the gap. The Alouettes' recent Grey Cup win has brought attention to the province's language debate, but Matheson and Alouettes safety Marc-Antoine Dequoy show how sports can bring people together despite differences. Canadiens head coach Martin St. Louis praised the Alouettes' victory, emphasizing the power of teamwork and a winning attitude. Alouettes' head coach Jason Maas has focused on immersing his team in Montreal and Quebec culture, emphasizing the significance of representing the city and province.
Read more at montrealgazette