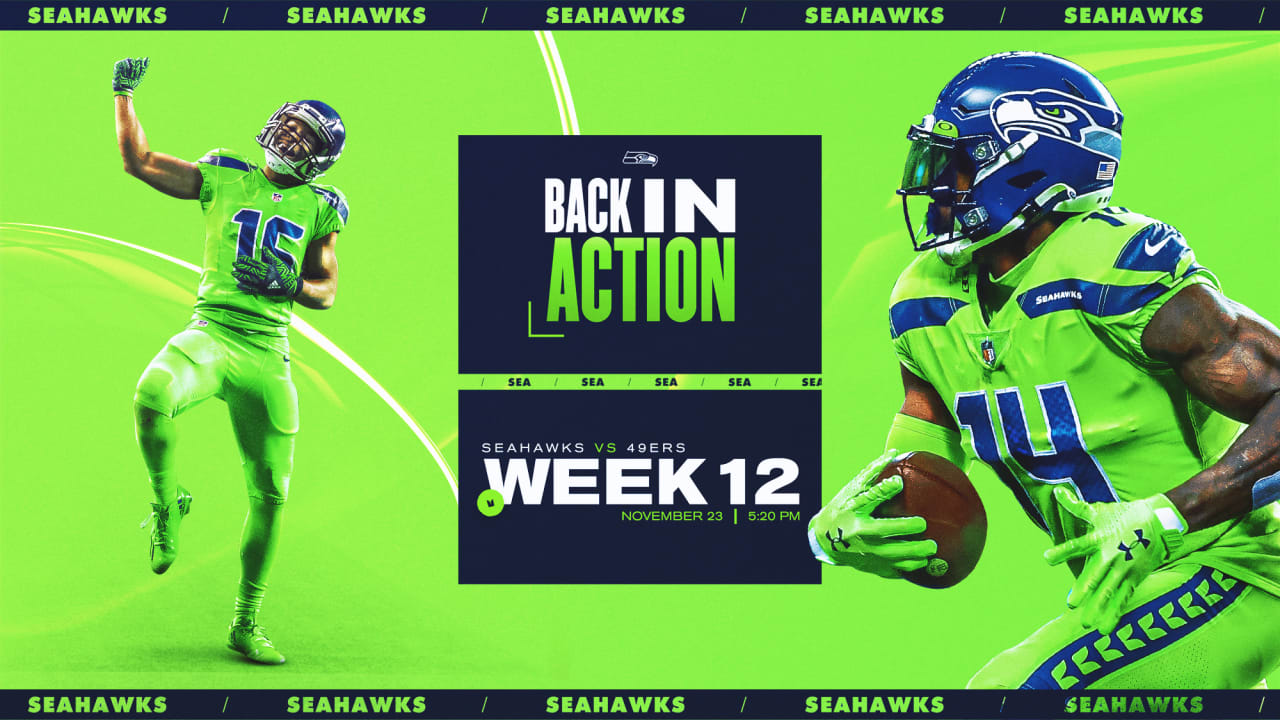 Seahawks to Don Action Green Uniforms for Thanksgiving Showdown Against 49ers
Key points:
Seahawks will wear action green uniforms for their Thanksgiving matchup against the 49ers
The team has a winning record of 5-1 when wearing the action green uniforms
The action green combo has been worn in primetime games against divisional opponents, and the team has a 4-1 record in these matchups
Seahawks set to wear action green uniforms in prime-time Thanksgiving matchup with the 49ers. The team has a strong 5-1 record when wearing this combo, with a 4-1 record against divisional opponents. The Seahawks will aim to add to their impressive record on Thanksgiving night at Lumen Field.
Read more at www.seahawks.com