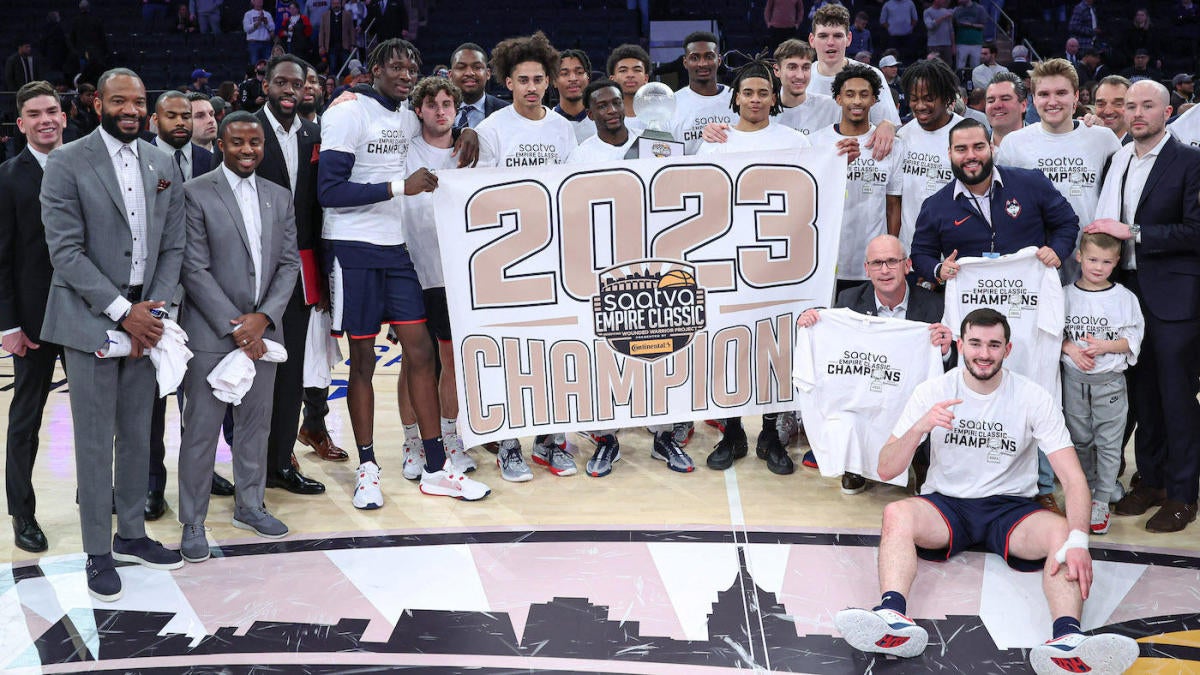 UConn Huskies Dominate 15th-Ranked Texas in the Empire Classic Title Game
Key points:
UConn Huskies dominate 15th-ranked Texas with a double-digit win at the Empire Classic's title game
UConn's average margin of victory is 27.4 points in the season
Sophomore forward Alex Karaban leads the team with 20 points, while Samson Johnson and Hassan Diarra make significant contributions off the bench
UConn asserted its dominance with a win over Texas, further solidifying its position as a national title contender. The team's staggering average margin of victory is a testament to their exceptional form. Coach Dan Hurley's hunger for success and the team's hunger to win is evident. UConn's impressive performance, despite missing key players, highlights its depth and potential for growth. With a historic winning streak against non-conference opponents, UConn is on track to make a strong impact this season. The team's evident desire to claim the championship title makes them a force to be reckoned with.
Read more at CBSSports.com