No results matching criteria.
People are waiting for your news!
Submit your story to be featured on this page
Submit a story
Jonathan India was airlifted from Field of Dreams game for precautionary reasons
Cincinnati Reds second baseman Jonathan India was taken by helicopter to a hospital from Thursday's Field of Dreams game in Dyersville, Iowa after he was hit on the leg by a pitch in the first inning. It was deemed unsafe for India to fly back with the team due to possible effects from…
Farmers Only: Spencer Steer's homer wins it for Louisville
Elly De La Cruz and Austin Hendrick also hit home runs in an otherwise weak night on the farm. Louisville Bats 4, Iowa Cubs 3 Spencer Steer hit a 2-run home run in the 9th inning to bring Louisville back to win over Iowa last night. He also added a double and an RBI, to boot. Brandon Williamson started and…
Rosecrans: At MLB's Field of Dreams game, family, memory and spectacle align
For players like Joey Votto, and for the author, the Field of Dreams game transcends the action on the diamond.
Reds humbled by awesome scene in Iowa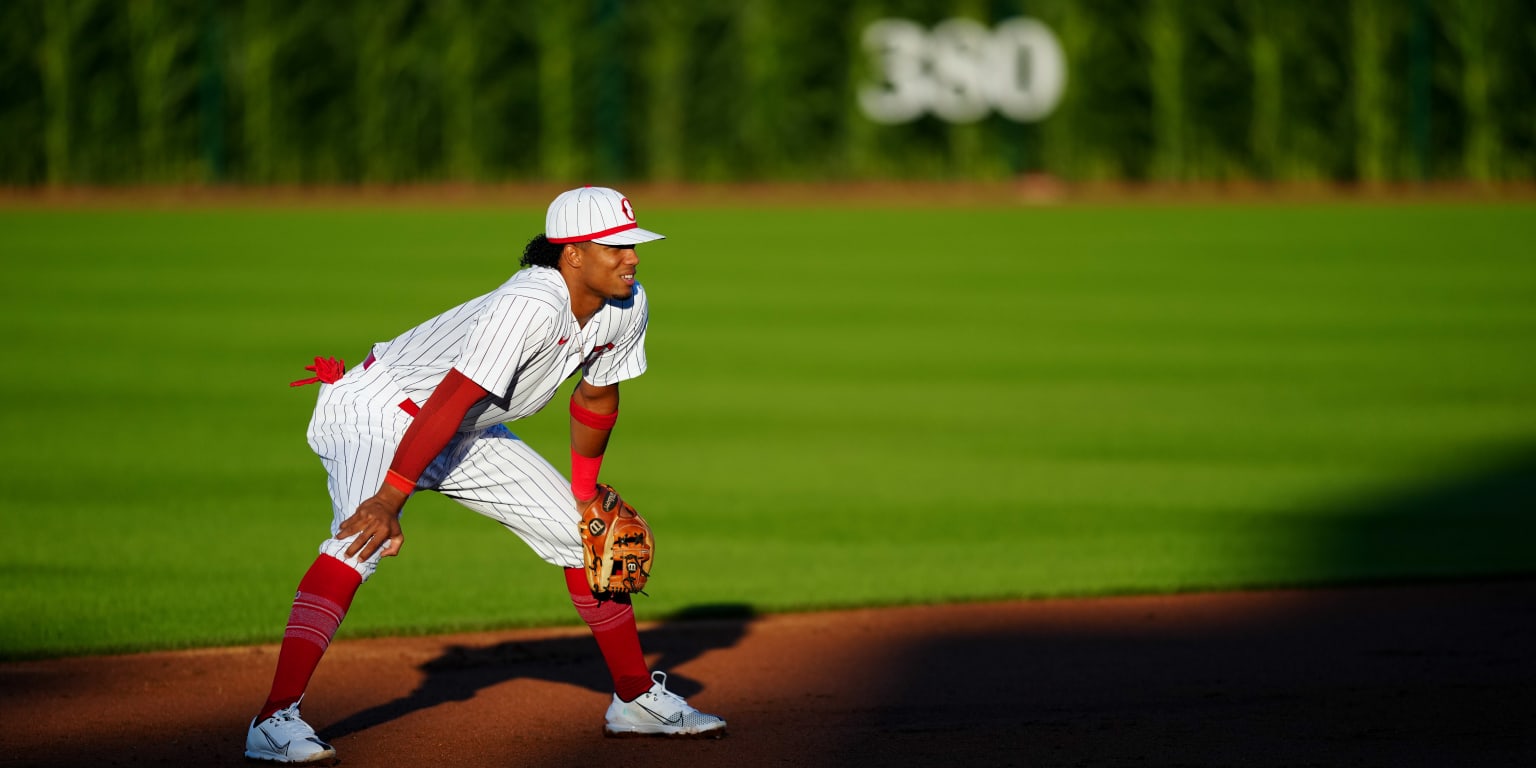 Cincy unable to secure Hollywood ending in 2nd annual Field of Dreams Game
Reds stalk Cobs, fall 4-2 in Field of Dreams Game
Drat. It was the worst of times, it was the worst of times. Thus is life in the world of the Cincinnati Reds during this rebuild, something that makes reflecting on the good times of baseball history a bit more meaningful. As the Reds took the field in Iowa for this year's Field of Dreams Game, that was clearly the…