No results matching criteria.
People are waiting for your news!
Submit your story to be featured on this page
Submit a story
Astros Prospect Report: August 5th
See how the prospects performed last night. Another day of minor league action is in the books. You can see all the Astros affiliates results below. AAA: Sugar Land Space Cowboys (45-58) won 6-5 (BOX SCORE) Lee put Sugar Land on the board in the first inning with a 3 run HR, his 11th of the season. Donato got the…
Mancini's Astros tenure off to historic start after 2-HR game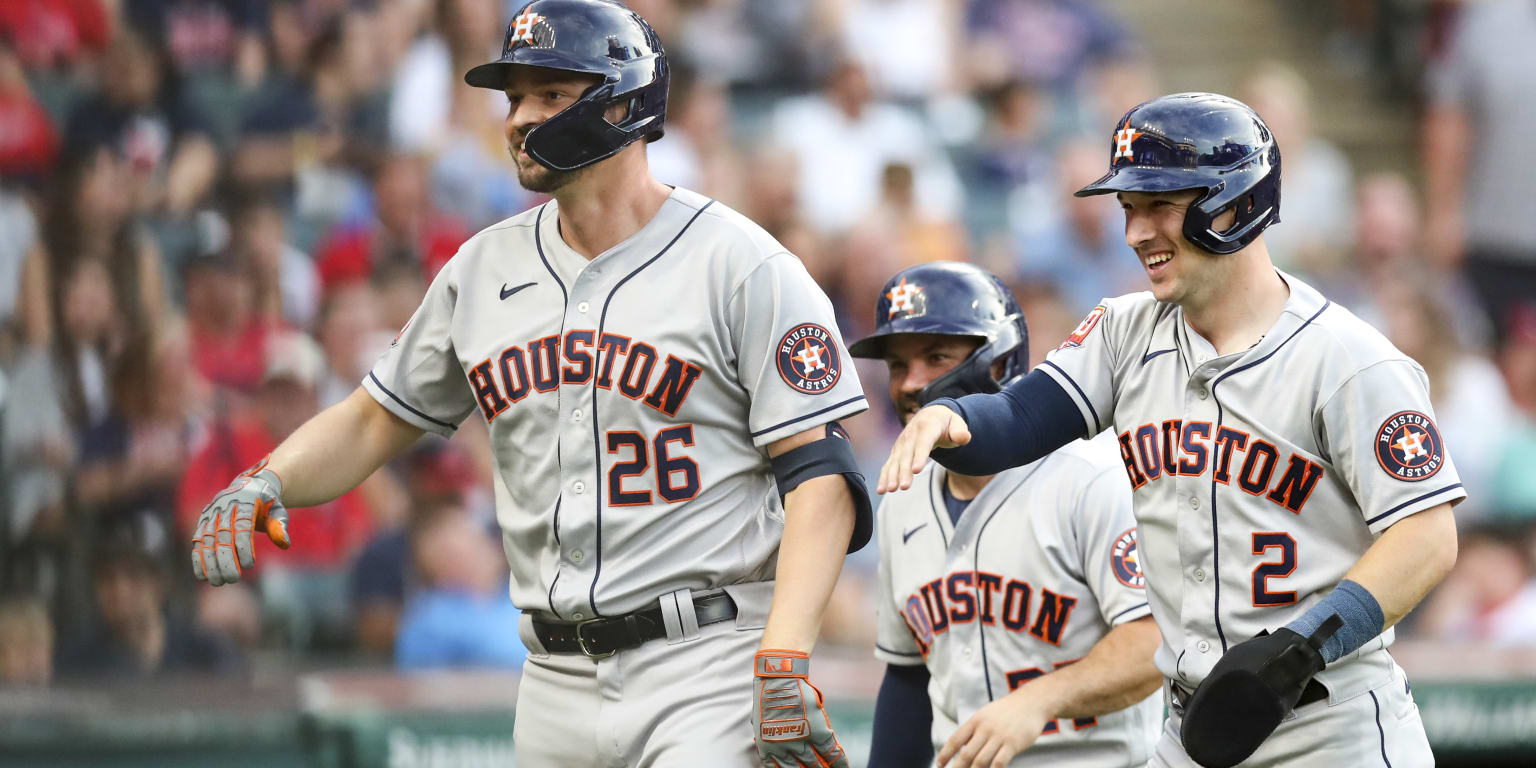 Slugger becomes 1st Houston player to record all homers for 1st 3 hits with franchise
Mancini's memorable night gets Astros' 70th win as they top Guardians 9-3
Mancini went 2-for-5 with his first multi-homer game as an Astros, including a grand slam! It seems that Trey Mancini is on a mission. The newly acquired first baseman had a night for the ages in his second start as an Astro, propelling the team to a 9-3 win against the Guardians to take the second game of the series.…
Game 108 Thread. August 8, 2022, 6:10 CT. Astros @ Guardians
Framber Valdez takes on Hunter Gaddis. Poor Guardians. All Star pitchers back-to-back. Here are the lineups.
Now is the time for the Astros to give Chas McCormick a trial run in center field
It increasingly looks like there's only one real option in center field for the Astros. They've just been strangely hesitant to give their second-year outfielder a serious look at the position. 2022 has been a strange year for Chas McCormick. After turning in a productive rookie campaign in 2021, the Astros' second-year outfielder has made strides at the plate in…