No results matching criteria.
People are waiting for your news!
Submit your story to be featured on this page
Submit a story
Today on Pinstripe Alley – 8/8/22
Grab your coffee and energy drinks because the Yankees are heading to Seattle for a late Monday matchup. It had been eight years since the Yankees last played in St. Louis, and unfortunately, they still haven't won at Busch Stadium since then. New York dropped all three games, with each loss somehow feeling more deflating than the last. They've now…
Frankie Montas disappoints in debut, Yankees out of sync in sweep by Cardinals
Montas met his new teammates for the first time Saturday night, and he quickly had to go over Sunday's game plan with catcher Jose Trevino.
Montas' rocky debut extends Yanks' skid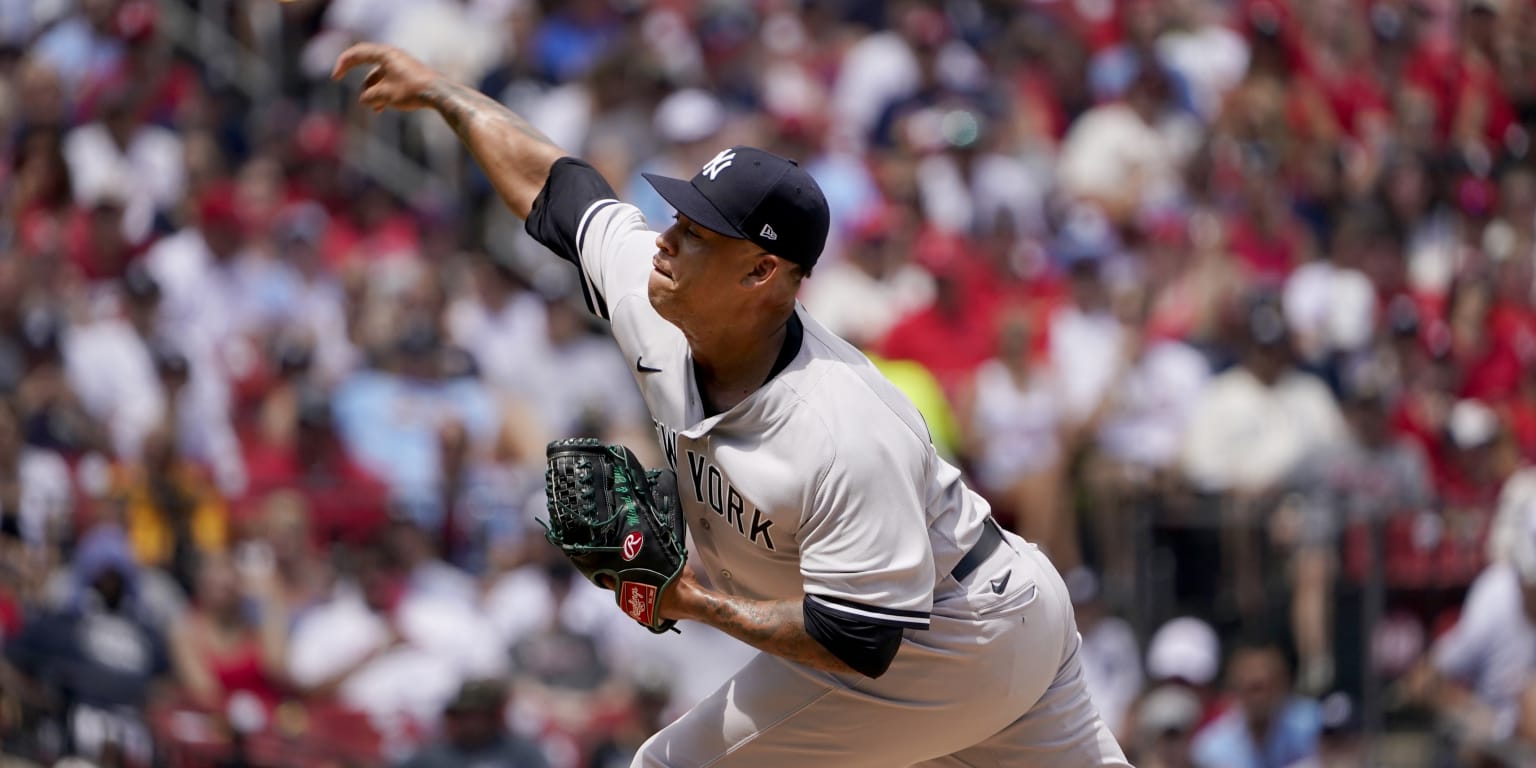 Right-hander lasts just 3 innings as New York drops 5th straight
Yankees Social Media: Monty, Sears say goodbye to Bronx
Both lefties were traded away before the deadline last week. Since the start of the pandemic, we have kept you posted on what the Yankees have been up to on social media. Now that the 2022 regular season season is well underway, we'll see more action from our favorite players and Yankee figures. Here's your weekly update on what your…
Yankees 9, Cardinals 12: Abysmal pitching leads to sweep
This might have been the worst game of the season. This was a tough one. The Yankees scored and scored and scored, and for the first time in what felt like two weeks, they had a real plan at the plate. However, Frankie Montas had a suboptimal debut with the Yankees and none of Albert Abreu, Jonathan Loáisiga, or Scott…