People are waiting for your news!
Submit your post to be featured on the Purdue University page
Submit a story
Boiler Breakdown | Purdue's 2nd Half Offensive Shift vs. Indiana
Jeff Brohm made some changes in the second half against IU and those might prove valuable against Michigan The offensive struggles in the first half against the Indiana Hoosiers was evident to even the most casual of football fans for the Purdue Boilermakers. Some of those struggles are likely explained to the news of Aidan O'Connell's family grieving of the…
Durham, O'Connell, Jones Highlight All-Big Ten Accolades
WEST LAFAYETTE, Ind. – Behind the Big Ten's top passing offense, Purdue Football was well represented with All-Big Ten honors as the conference announced the offensive selections Wednesday afternoon (Nov. 30). Charlie Jones earned First Team All-B1G accolades, while Payne Durham and Aidan O'Connell were tabbed Second Team All-B1G.
Purdue Football Earns Conference Awards
The Big Ten West Champs have just one first team player. The Big Ten has a number of very good teams in it, that's just undeniable. Even the teams that couldn't put it all together have some very talented players on them that are deserving of all conference recognition. Such is the lot that Purdue finds itself in as the…
Three Volleyball Players Earn Conference Honors
Purdue Volleyball continues to rack up honors. For the third straight year under head coach Dave Shondell Purdue has landed a freshman on the All-Freshman team. Freshman Eva Hudson was a unanimous selection to the All-Freshman team but she didn't stop there. Oh no, she also was voted Freshman of the Year and First Team All Big Ten. Quite the…
How to Watch No. 5 Purdue vs. Florida State in ACC/Big Ten Challenge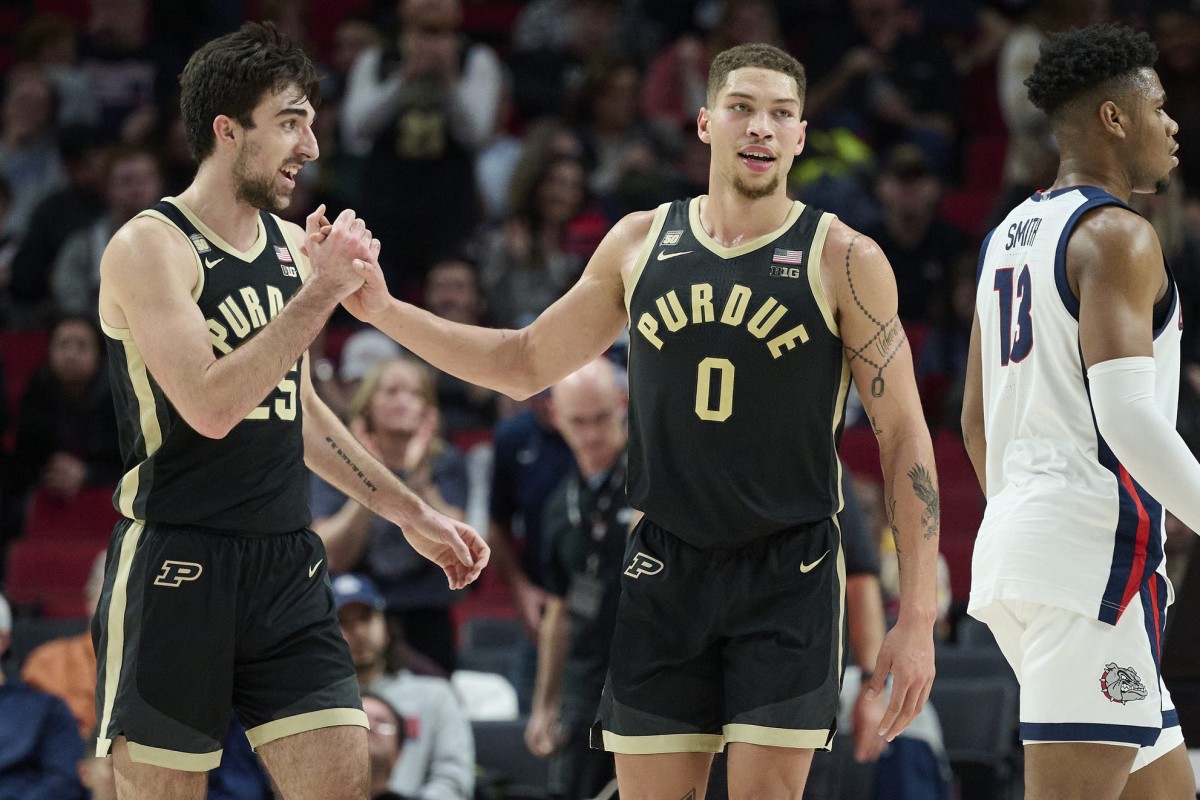 Purdue basketball (6-0) goes on the road for the ACC/Big Ten Challenge, taking on Florida State (1-7) at 7:15 p.m. ET on Wednesday at the Donald L. Tucker Civic Center. Here's how to watch, with game time and TV information, the coaching matchup and three things to see from the Boilermakers. TALLAHASSEE, Fla. — After a big jump in the…