Conference: American Football Conference
Division: North
No results matching criteria.
People are waiting for your news!
Submit your story to be featured on this page
Submit a story
Bengals camp observations: Cam Taylor-Britt putting rough start behind him
The rookie cornerback could get an opportunity in the preseason to win some regular-season playing time.
Bengals DE Trey Hendrickson has great value to be NFL sacks leader
The Cincinnati Bengals made the right decision when bringing in Trey Hendrickson in free agency last year despite the backlash they received. The dude was a beast in 2021 and he's a good bet to lead the league in sacks this year. This time last year, a big talking point for the Cincinnati Bengals was […] Bengals DE Trey Hendrickson…
Sunday Bengals training camp recap
Mike Zimmer, Chad Johnson and Adam Jones were among the former Bengals in attendance Sunday. The Cincinnati Bengals were back on the practice field Sunday, preparing for their first preseason tilt against the Arizona Cardinals on Friday, August 12th. Catch up on all the Sunday news with our recap. Kareem Cleared The Bengals announced, before practice that third-year defensive lineman…
Tee Higgins inching closer to being fully cleared following shoulder surgery
Higgins is now participating in 7 on 7 drills. The Cincinnati Bengals' offense started to walk early in the 2020 season, but in 2021, it grew wings and flew. While a huge part of that was the addition of No. 5 overall pick Ja'Marr Chase, the rise of 2020 second-round pick Tee Higgins played a monumental role. Higgins recorded his…
Quick Hits: Adam Jones Returns To Bengals Training Camp; Pacman Loves Burrow's Dog; Undrafted CB George Having Smart Camp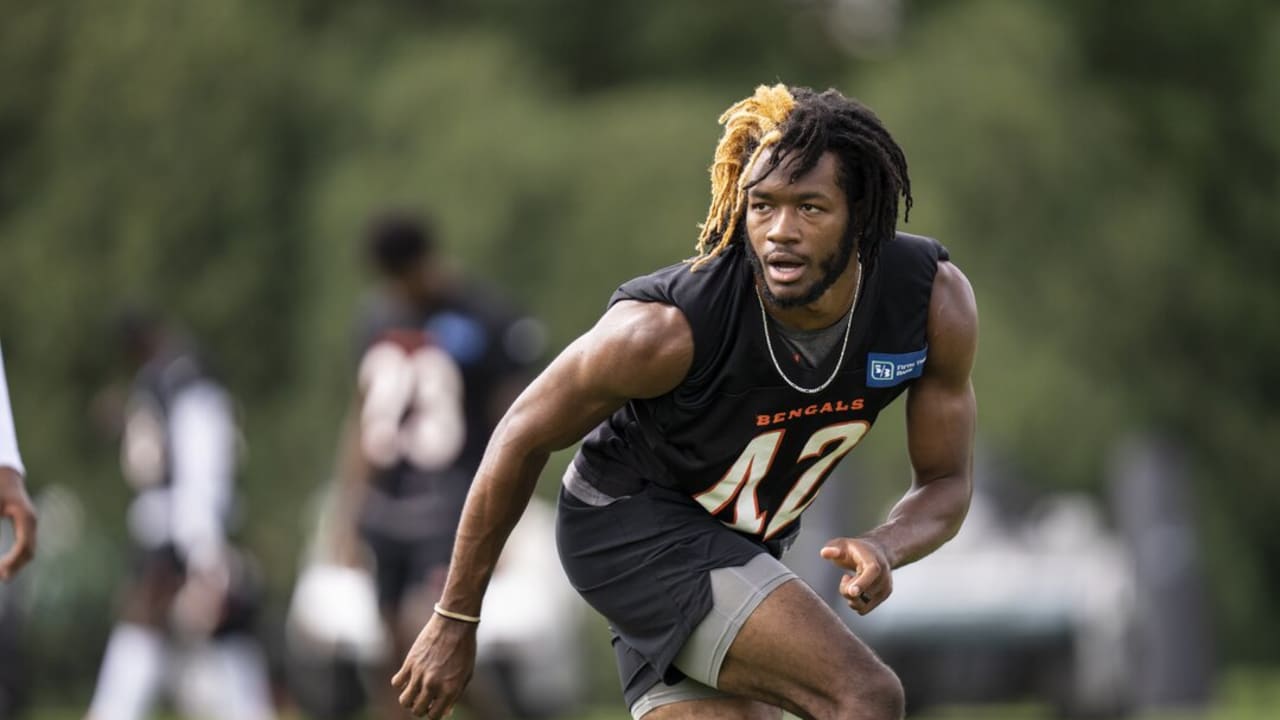 Hello world. Adam Jones, the feisty cornerback and punt returner who re-built his career with the Bengals when he went from ashes to all-star as a 2015 Pro Bowler, returned to Paul Brown Stadium Sunday to mix business with pleasure.