Conference: American Football Conference
Division: West
No results matching criteria.
People are waiting for your news!
Submit your story to be featured on this page
Submit a story
5 Takeaways: Rumph, Kelley Shine in Bolts Preseason Opener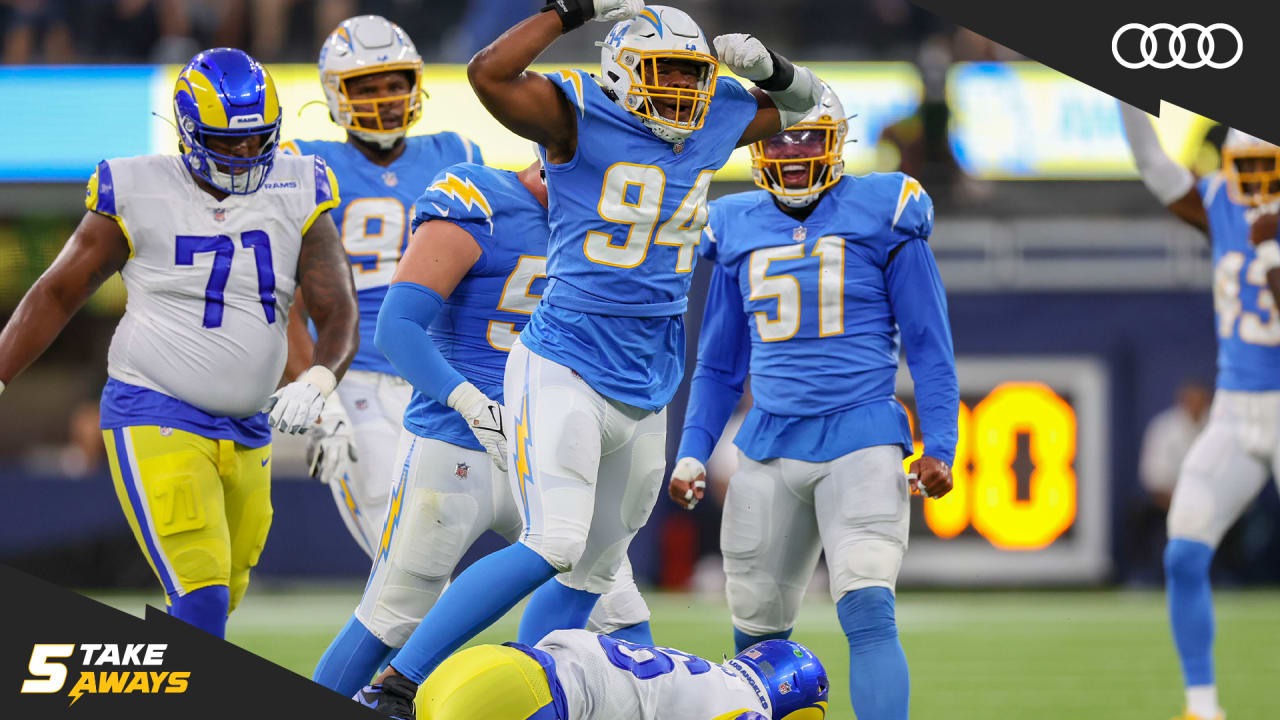 Bolts fall in first preseason game as second-year outside linebacker flashes with sack and tackle for loss
Chargers vs Rams Preseason Week 1: Open Thread
Come join the discussion! Chargers Football is back baby! The Los Angeles Chargers take on their roommates the Los Angeles Rams at SoFi stadium tonight. The Chargers haven't made too many announcements on who's playing and who isn't, but we're sure to see plenty of the rookie class and a few of the free agent acquisitions. Grab your favorite drinks…
Chargers vs. Rams Preseason Week 1: How to watch, streaming, odds, and more
Here's all the information you'll need to tune in to today's game. The Chargers and Rams will take the field at SoFi Stadium this evening to battle it out in their first preseason exhibition. Plenty of starters for either team are expected to be held out, but that doesn't mean there won't be a good group of players putting it…
What to watch in Chargers' preseason opener: Position by position breakdown
The backup quarterback job seems open this year between Chase Daniel and Easton Stick. Saturday will be big for both players.
Scouting the Rams: Preseason Week 1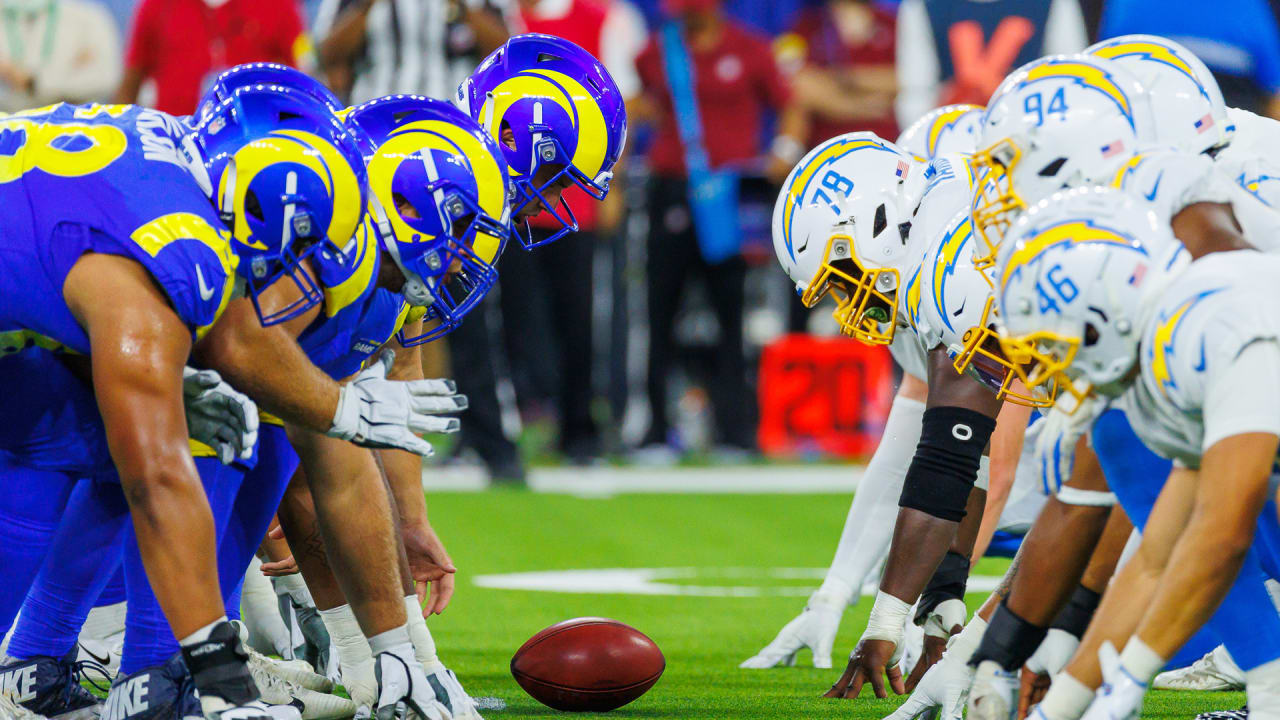 Get a preview of Saturday's preseason opener with Jourdan Rodrigue, who covers the Rams for The Athletic.