Conference: National Football Conference
Division: East
No results matching criteria.
People are waiting for your news!
Submit your story to be featured on this page
Submit a story
Giants training camp, Week 3: 3 risers and 3 fallers
Who's stock is up? Who's stock is down? We are now a full three weeks into training camp/preseason for the New York Giants. Let's take our weekly look at risers and fallers as we look toward the 2022 season. Risers Ben Bredeson — With Shane Lemieux and Jamil Douglas suffering injuries during Thursday's game, Bredeson played 64 snaps at center…
Presser Points: Coach Daboll recaps preseason opener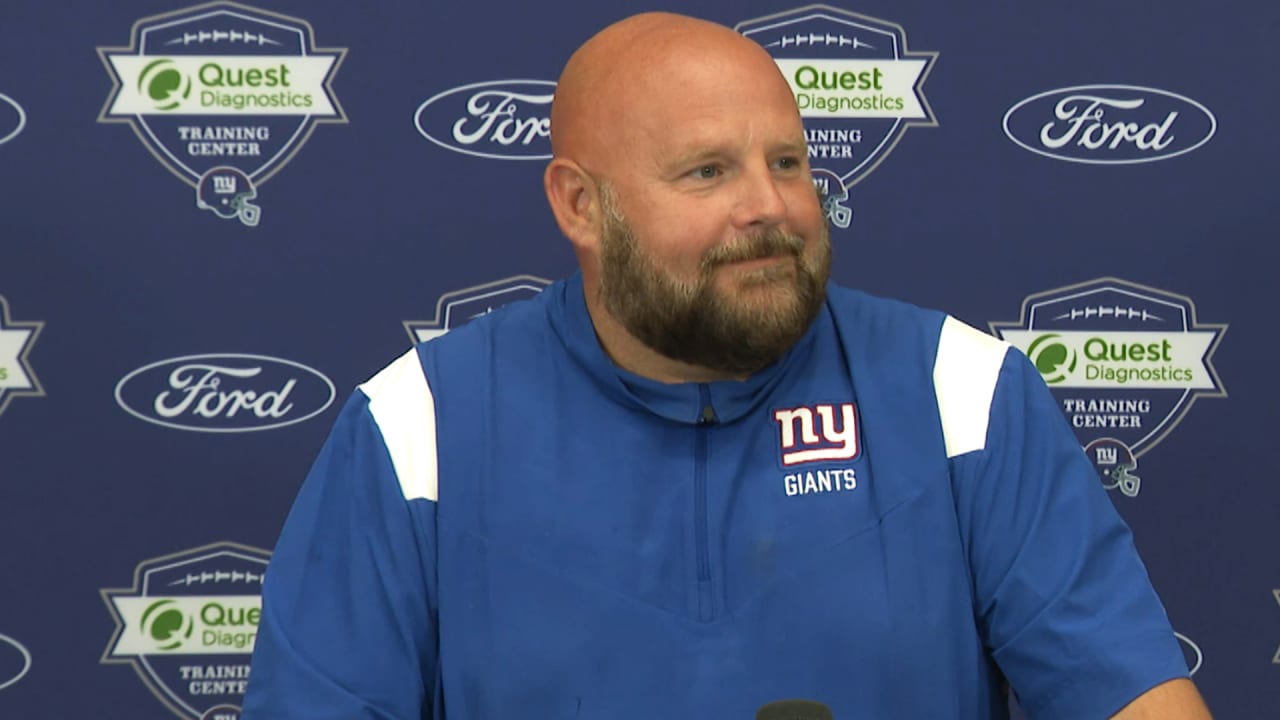 Brian Daboll spoke to the media before practice on Sunday.
Giants training camp, 8/14: Live updates from final practice with fans
Keep tabs on all the action right here! The New York Giants hold their final public training camp practice on Sunday at Quest Diagnostics Training Center. The day kicks off at 9:30 a.m. with coach Brian Daboll available to media. Practice begins at 10 a.m. and lasts until noon. The Giants could be short-handed when they take the field. The…
4 players who disappointed in the NY Giants preseason opener
The NY Giants played their first preseason game Thursday night in Foxborough, defeating the Patriots yet again, 23-21, thanks to Davis Webb's game-winning drive that was capped off by Graham Gano's buzzer-beating field goal. While it was nice to see the Giants record a win, the preseason is all about sorting out who will make […] 4 players who disappointed…
Brian Daboll is wasting no time making a monster impact for Saquon Barkley
While we didn't get the biggest sample size of what NY Giants running back Saquon Barkley will be able to do in 2022 during the preseason opener, the hype is real for the former No. 2 overall pick. Barkley is a new man right now under the direction of head coach Brian Daboll and you […] Brian Daboll is wasting…