Conference: Eastern Conference
Division: Atlantic Division
No results matching criteria.
People are waiting for your news!
Submit your story to be featured on this page
Submit a story
Buffalo Sabres Top-25 Under 25: Voting
Help us rank the 2022 top 25 Sabres players under the age of 25. It's that time once again: time for our annual top-25 under 25 rankings for the Buffalo Sabres. First up, of course, we have to vote! A combination of fan & Die by the Blade staff rankings will formulate the final list, which will be composed of…
Sabres Not Confident They'll Be Able To Sign Erik Portillo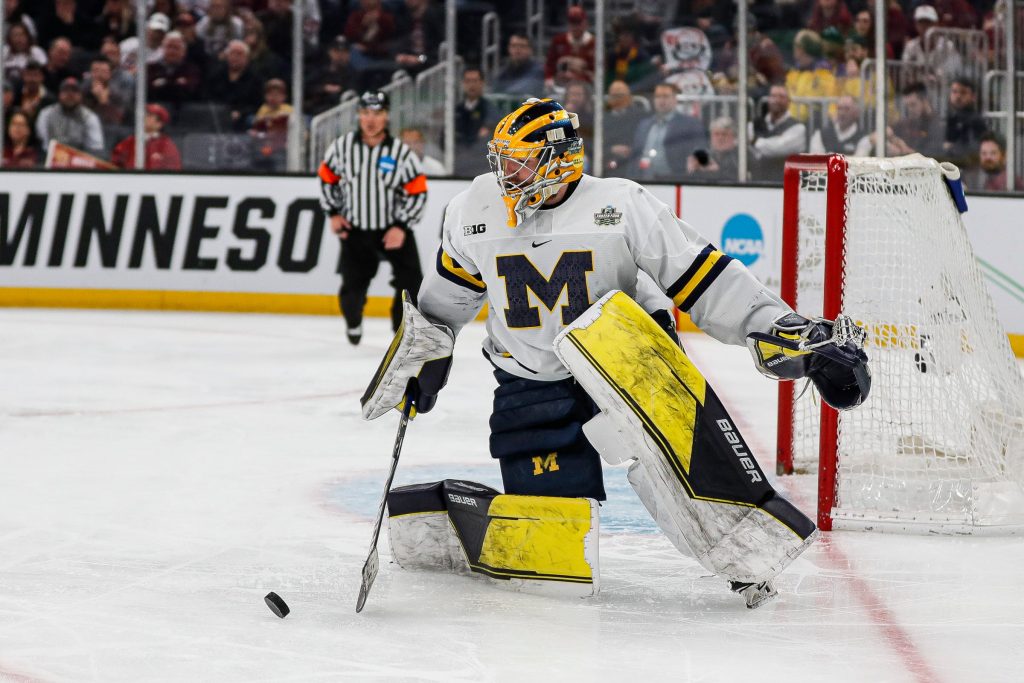 While the Sabres still have another year and a bit to sign goaltending prospect Erik Portillo, Lance Lysowski of The Buffalo News notes that there are doubts both internally and league-wide that the netminder will actually sign with Buffalo. The 21-year-old was a third-round pick back in 2019 (67th overall) and was quite impressive with Michigan last season, posting a…
DBTB Open Thread – Week of August 1st
What's going on with me? Nothing at all, how about you? We're into that time of the year where there's simply no Buffalo Sabres news as everyone's away enjoying their summer breaks. There's not been much in the way of news aside from the announcement about the return of the Prospects Challenge, with the Boston Bruins, Montreal Canadiens, New Jersey…
Who is Donnie Meatballs?
Let's take a closer look at Don Granato following his first full NHL season as Sabres' head coach This past week, Die by the Blade Twitter asked you, the fans and followers, what content you would be interested in during the final few months of the offseason. While more information on the coaching staff as a whole was requested (we…
One of the Sabres' best teams ever has become a feeder to NHL front offices
The 2005-06 Sabres had the talent to make it to the Stanley Cup Final and so much leadership that several players became NHL executives.