Conference: Western Conference
Division: Pacific Division
No results matching criteria.
People are waiting for your news!
Submit your story to be featured on this page
Submit a story
Putting In The Work
Jesse Puljujärvi wants to be the best player he can be for the Oilers, his words and his actions are proof. We are in what seems like day one million into the offseason. All of Edmonton's free agents have been signed, save for Ryan McLeod. The Oilers are a pinch above the cap ceiling, which they'll have to have in…
Couple who accused Oilers owner Daryl Katz of paying teen ballerina for sex withdraw claims
The couple who accused Edmonton Oilers billionaire owner Daryl Katz of paying an underage ballerina for sexual favors have withdrawn their claims and filed a motion to strike them from a third-party lawsuit they filed last month, acknowledging through their lawyer that "key allegations…
Lowetide: Oilers math shows 41 candidates for 23 (or fewer) jobs. Who could play where?
The business of summer is not yet done but the Edmonton Oilers roster is coming into view with a group that's better than a year ago.
Campbell's Crease
Jack Campbell is expected to help take the Oilers to the next step. How much can we expect in 2022-23? Once the Edmonton Oilers 2021-22 campaign officially came to a close, Ken Holland was left with more than few decisions to make with regards to his roster. While some were more pressing than others, none was as critical as finding…
Oilers Still Hoping To Add Extra Depth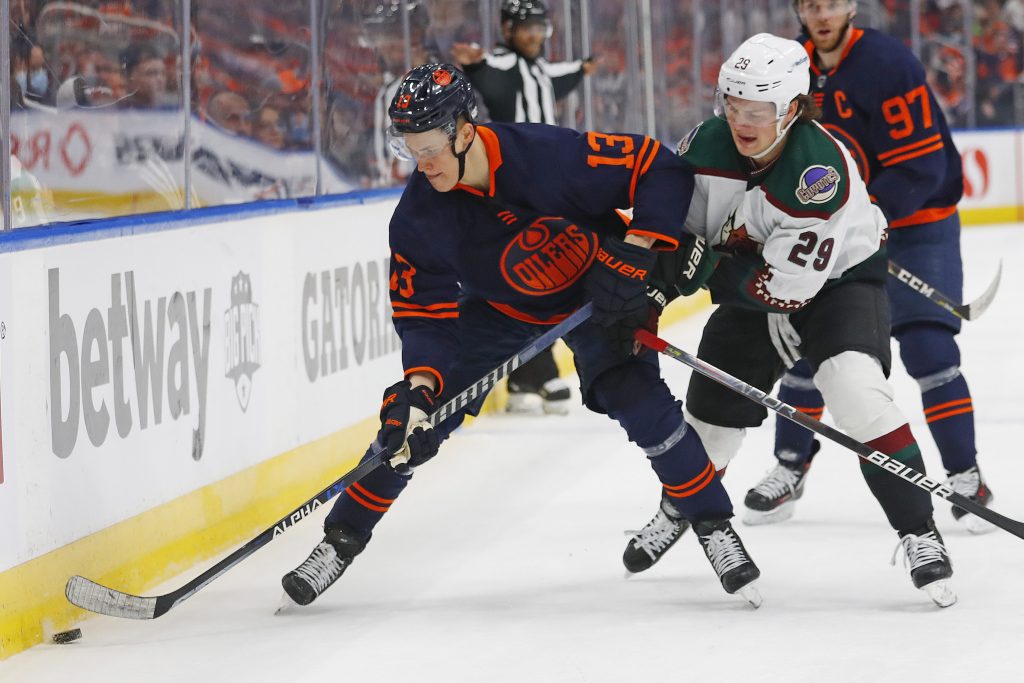 It has been a busy offseason for the Oilers. Jack Campbell is their new starting goalie while they parted ways with Duncan Keith (retirement) and Zack Kassian (trade). They were able to re-sign Evander Kane, got new deals done with RFAs Jesse Puljujarvi and Kailer Yamamoto, and had enough left over to add Mattias Janmark. All in all, not a…