Trea Turner Often Struggles But Receives Warm Reception from Phillies Fans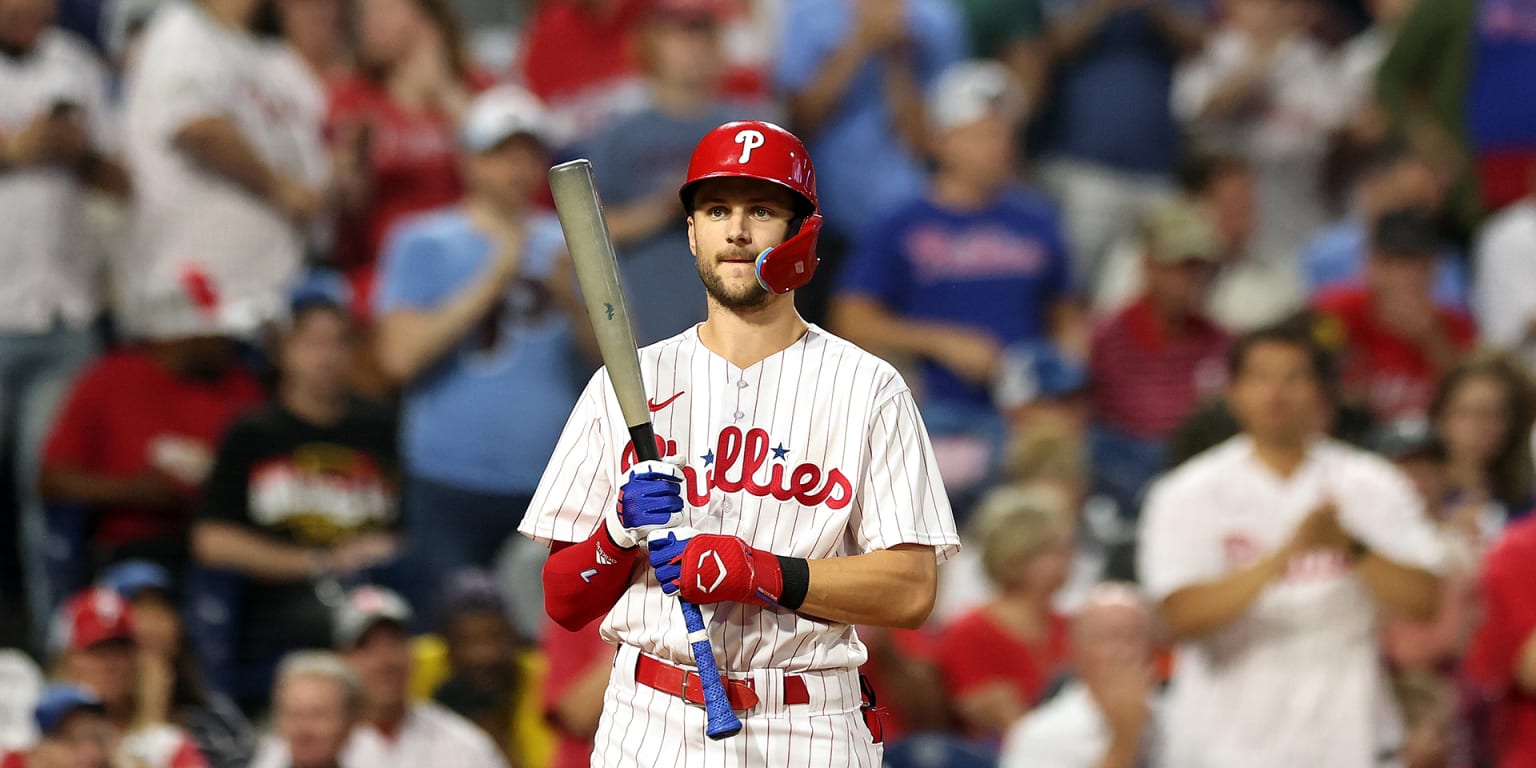 Key points:
Trea Turner received a warm reception from Phillies fans despite his struggles.
Fans cheered and chanted for Turner during his plate appearances.
Turner appreciates the support and feels grateful for the fans' backing.
Trea Turner of the Philadelphia Phillies expresses gratitude for the support he has received from the fans despite his struggles this season. Phillies fans stood and cheered for him during the team's game against the Royals, showing their belief that Turner can turn his season around. Despite being dropped in the lineup due to his poor performance, Turner remains a critical piece to the Phillies' success. The positive reception from the fans has been a boost for Turner, who acknowledges the tough love he needs to improve. The support from the fans has touched him deeply, even leading to donations to his favorite charity. Turner's mother, who has been known for her tough love, was also moved by the fans' response.
Read more at MLB.com