No results matching criteria.
People are waiting for your news!
Submit your story to be featured on this page
Submit a story
Rodriguez vs Rungvisai: Live updates and results, 6:15 pm ET
Jesse Rodriguez defends his WBC title against Srisaket Sor Rungvisai tonight on DAZN!
Highlights and results: Gonzalez retains WBO title with win over Barrigan
Jonathan "Bomba" Gonzalez kept his WBO 108 lb title with a win over Mark Anthony Barriga.
WATCH: Canelo vs GGG 3 press conference and intense stare down
Canelo Alvarez and Gennadiy Golovkin are bringing a big grudge to their Sept. 17 trilogy fight.
Canelo wants to end Golvokin's career: "He pretends to be a nice guy but he's an @%$hole"
Canelo is aiming to settle his rivalry with Gennadiy Golovkin in conclusive fashion.
Hearn: American boxing industry has ganged up on me, it's quite flattering
Hearn says despite the resistance he's facing, his ambitions for Matchroom Boxing are global.
Joshua: Beating Usyk will give me admiration as a true boxing legend
Anthony Joshua sees his rematch with Oleksandr Usyk as a big opportunity for him to reclaim his status in boxing.
Stevenson vs Conceicao reportedly close for Sept. 23
Shakur Stevenson's next fight appears to be Robson Conceicao, though it is not yet official.
Report | Katie Taylor, Cris Cyborg In Talks For Potential December Boxing Match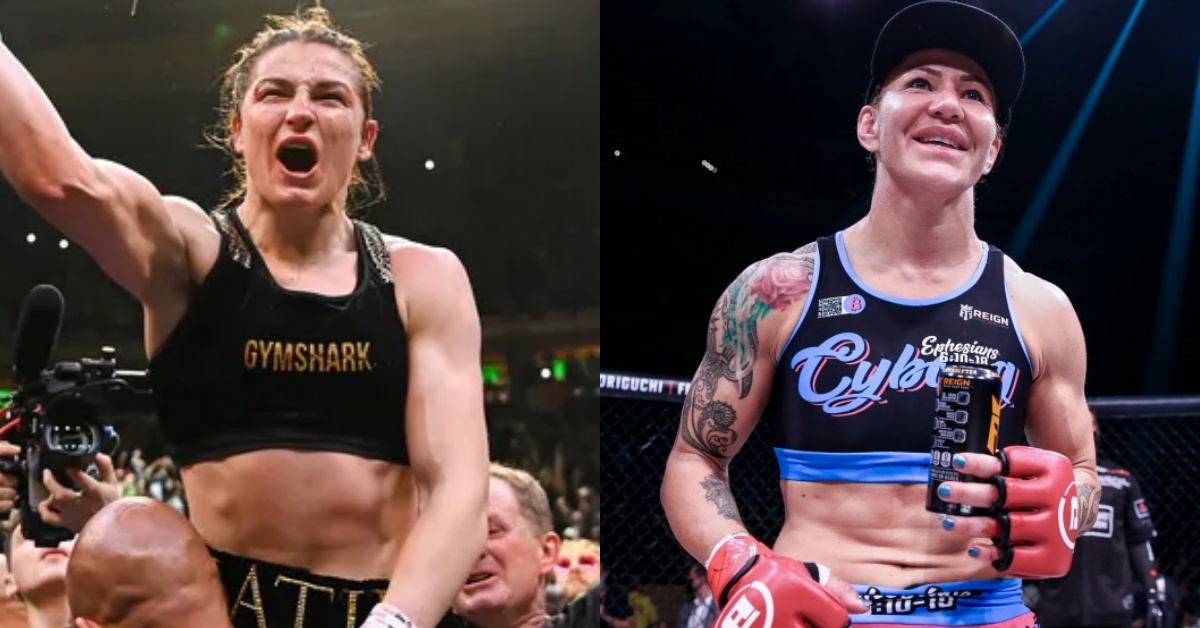 Talks are reportedly underway for a potential December boxing match between lightweight champion, Katie Taylor, and Bellator titleholder, Cris Cyborg.
Who Will Win The Joshua v Usyk Rematch?
Nothing excites boxing fans more than two heavyweights going hell for leather at each other. That was the case when Anthony Joshua and Oleksandr Usyk, two of the world's best boxers, faced off in September 2021 for the heavyweight title.  There was tremendous interest in their first fight, which was billed as "The Perfect Storm". … Who Will Win The…
Joshua: Beating Usyk will give me admiration as a true boxing legend
Joshua says this rematch with Usyk is a big opportunity for him to claim status as a boxing legend.