via Arkansas State University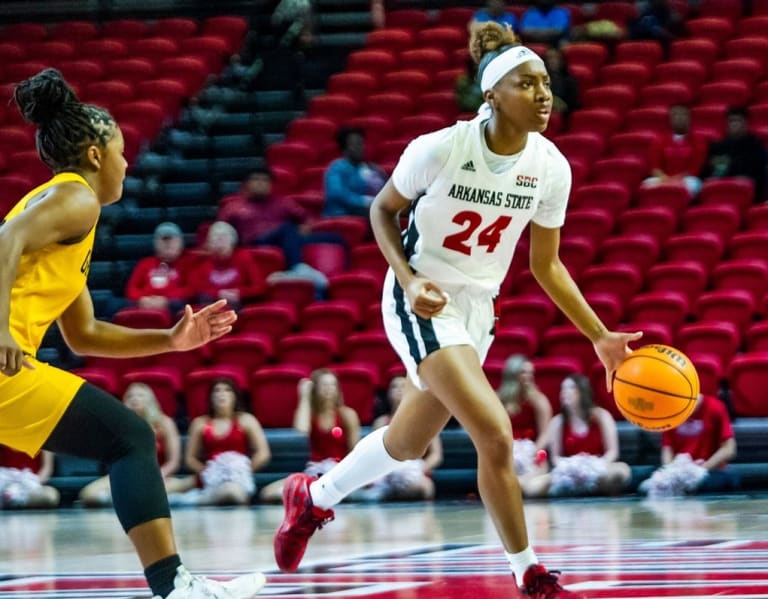 via arkansasstate.rivals.com
via Arkansas State University
via Arkansas State University
People are waiting for your news!
Submit your post to be featured on the Arkansas State Red Wolves Women's Basketball page
Submit a story
Higginbottom Scores 28, A-State Advances to SBC Quarterfinals with Overtime Triumph
JONESBORO, Ark. (3/1/23) – Izzy Higginbottom scored a career-high 28 points as the Arkansas State women's basketball team kept its season alive in an 81-76 overtime victory over Georgia Southern in the second round of the Sun Belt Conference Tournament Wednesday inside the Pensacola Bay Center.