No results matching criteria.
People are waiting for your news!
Submit your post to be featured on this page
Submit a story
Albon back behind the wheel for Williams in Singapore
Alex Albon will be back in action with Williams on Friday in Singapore after his recent health issue although substitute Nyck de Vries will remain on stand-by with the British outfit at Marina Bay just in case. Albon was forced to pull out of the recent Italian Grand Prix weekend after enduring an acute case of appendicitis on Saturday morning…
Alonso excited to try new floor package on Alpine's A522
Alpine has confirmed that it will roll out its A522 in Singapore this weekend with a new floor that has Fernando Alonso all excited as the update should deliver "a reasonable step in performance". Despite Alonso's DNF at Monza, Alpine still holds an 18-point lead over midfield rival McLaren in the Constructors' standings in which the two teams are fighting…
Oscar Piastri reveals Daniel Ricciardo contact as he replaces compatriot at McLaren
Oscar Piastri says his respect has grown for Daniel Ricciardo after the fellow Australian offered him support following the news he had been chosen for McLaren next season
Lewis Hamilton: Mercedes failure to win not 'end of the world'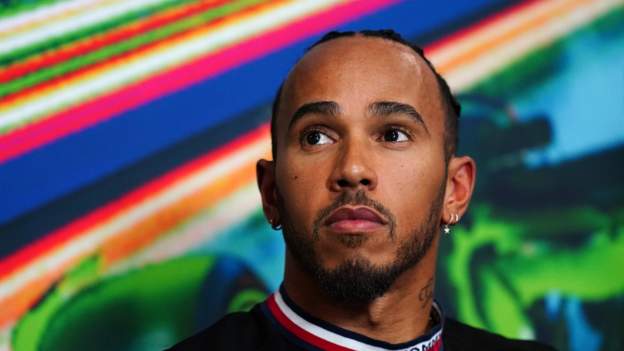 Lewis Hamilton says he does not "think it is the end of the world" if Mercedes do not win a race this season and that the team "will get back to the top".
Brawn: Mercedes 'are not idiots, they'll get it right'
F1 managing director Ross Brawn is banking on Mercedes turning around its fortunes despite the struggles it has endured with its new generation car. Ahead of the start of the 2022 season, there was little reason to believe that reigning world champions Mercedes and their enduring engineering prowess would not get a firm grip on F1's new regulation and produce…
F1: Series champions that would never have received a 'Silly' Super License
How silly and unnecessary is the current F1 Super License system? The following great F1 drivers who won the F1 championship would have never made it to F1 using the … Read More
F1: Singapore GP Preview
With tickets selling fast and party suites costing up to $70,000 a night, Singapore is putting the pedal to the metal when it hosts Asia's first Formula One race this … Read More
F1: Schumacher's F1 options for 2023 keep dwindling
(GMM) Mick Schumacher's options to keep his Formula 1 career alive are continuing to dwindle. With Alfa Romeo now confirming that Chinese rookie Guanyu Zhou is staying put for 2023, … Read More
Rumor: F1 still pushing to improve 'show' – report
(GMM) Formula 1 is already working on the next set of measures designed to spice up the sport's spectacle. F1's governing body, the FIA, announced on Tuesday that the amount … Read More
F1: Verstappen is 'very clear number 1' at Red Bull
(GMM) There is no more "freaking out" in the character of soon-to-be double consecutive world champion Max Verstappen, according to Dr Helmut Marko. As head of the energy drink company's … Read More